Severe Weather Safety Tips
As many of us know, North Texas weather is constantly changing. Whether its from good to bad, or bad to good, our weather is always changing. I have put together in this album a few slides with some safety tips that could possibly safe your life, or a loved one's in the following events. And to protect your property.

Powered by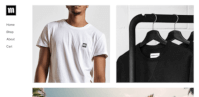 Create your own unique website with customizable templates.